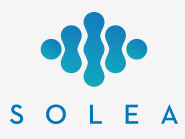 Solea® is the number one selling hard, soft and osseous tissue laser in dentistry. It's fast, precise, virtually noiseless and anesthesia free for the vast majority of procedures. Patients love the experience. Dentists love the improved efficiency and practice growth. This is the laser you've been waiting for.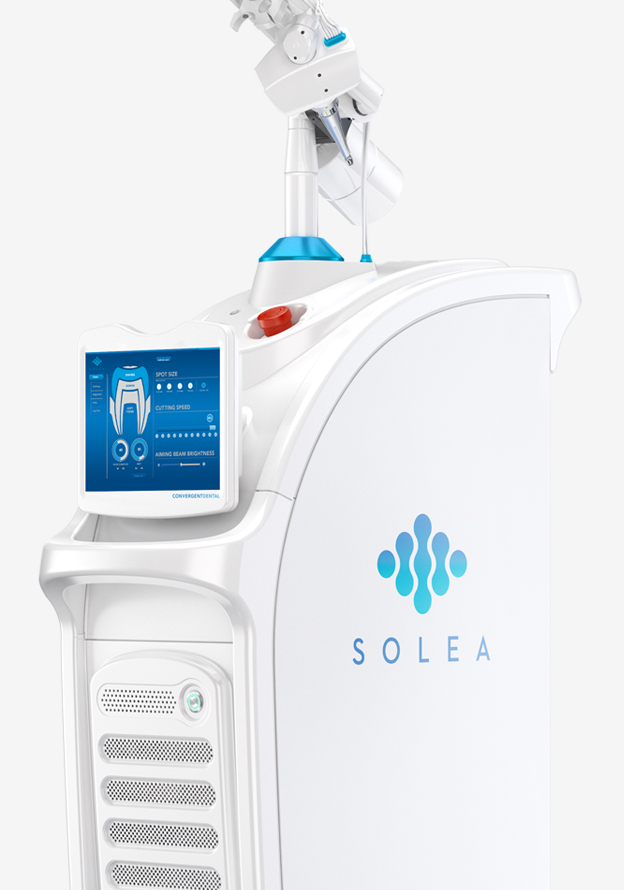 Why Solea
Solea is a powerful practice growth driver because it enables efficiency gains from reliably anesthesia-free hard tissue procedures. Without anesthesia or bleeding you save time, a lot of time. No injections, no waiting, you can work in multiple quadrants, address cavities discovered during a hygiene check in the same appointment and do soft tissue procedures you would have previously referred out. Patients love it and our dentists do too.

Anesthesia Free
Solea dentists report doing the vast majority of their hard and soft tissue procedures without anesthesia. Not only are patients more comfortable, not injecting saves a lot of time for you and them.

Comprehensive Support
You will receive world-class training and support augmented by online courseware that is available before and after your initial training. You will have access to soleadoctors.com, a website where you can access training case studies and participate in message boards so you get the most out of your investment.

Fast Cutting
Solea's unique 9.3 µm wavelength operates significantly faster and quieter than any other hard tissue laser on the market. Solea's speed and reliably anesthesia free performance mean you and your patients will benefit from dramatically-reduced chair time.

Easy Ramp Up
Solea was designed for everyday dentists. One day of training is all you will need. It has a familiar handpiece, easy-to-navigate touch screen and a variable speed foot pedal, guaranteeing an easy transition.
A Cut Above
New technologies become great new technologies when they change people's lives. Solea operates at a unique wavelength with sophisticated, yet simple computer controls that enable high-speed, precision cutting on both hard and soft tissue. Solea works on everything from gingiva and dentin to enamel and bone.
Isotopic CO2 Laser
Solea performs entirely differently than any laser before. Native CO2 lasers, at 10.6 µm, are only useful on soft tissue. And erbium lasers only vaporize water and slowly chip enamel away. Solea uses an oxygen-18 isotope and other modifications to emit 9.3 µm, nearing the peak absorption of hydroxyapatite.
The result? The isotopic CO2 laser actually vaporizes enamel, giving you the power to work anywhere in the oral cavity, from any angle, with speed and ease. Whether you are working on virgin teeth or replacing old restorations, Solea is the right tool for the job. And for soft tissue, you will love how it allows you to feather into cuts with more speed, precision and less bleeding than you ever imagined.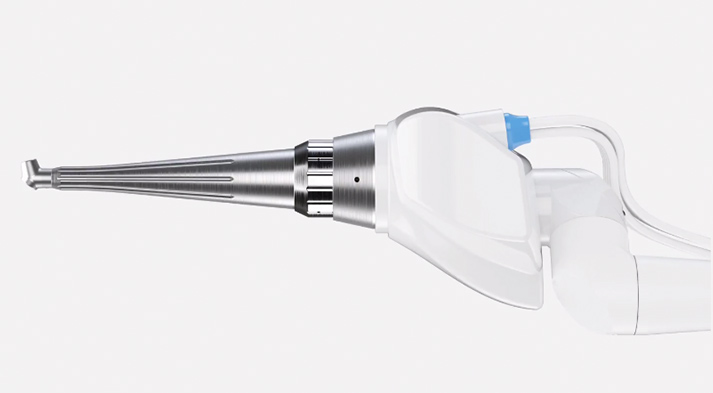 Galvos
Solea's powerful 9.3 µm beam is optimized by galvos – computer-controlled motors that move mirrors inside the handpiece. The mirrors manipulate the beam thousands of times per second, creating patterns that are perfect for the tissue you are cutting, be it enamel, bone, dentin or soft tissue. These patterns vary in diameter from .25mm to 1.25mm allowing you to choose the right spot size for the job at hand. They also dictate cutting properties from smooth to course and from fast to very fast. Galvos facilitate speed, accuracy and control unprecedented in a dental laser.
Spot Size
Solea is the only dental laser that allows you to select a spot size specific to the job at hand. No more focusing and defocusing affecting power and speed as you go. You simply select the desired spot size and the computer does the rest, no compromises.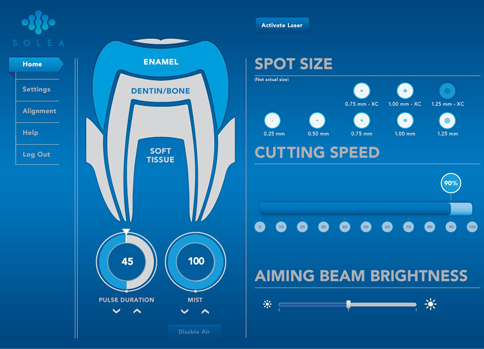 Variable Speed Foot Pedal
Solea's variable speed foot pedal is unique among lasers in dentistry. The harder you press, the faster it cuts – there's rarely a need to stop and change settings. Solea increases control, saves time, and makes for an intuitive, easy transition from the drill.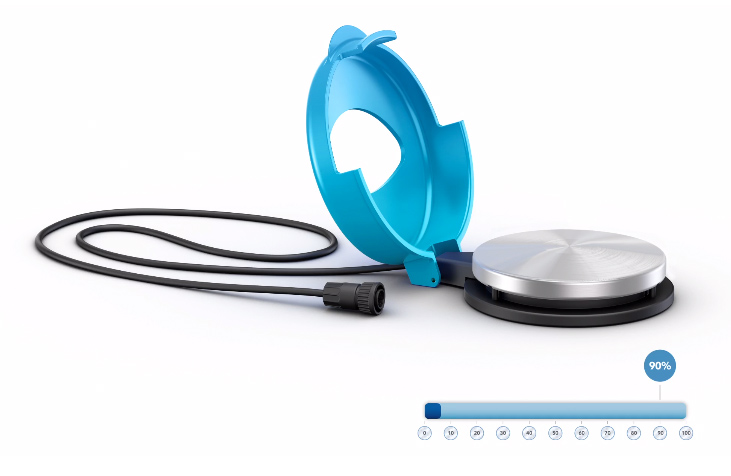 Handpieces
Solea has three handpieces – the Contra-Angle, Straight and Ultraguide. All three handpieces are crafted from stainless steel, ergonomically designed to feel virtually weightless in your hand. The Contra-Angle and Straight handpieces are the go-to tools for basic hard and soft tissue procedures. The Ultraguide uses hollow waveguide attachments of various sizes designed specifically for soft tissue cutting and accessing the periodontal pocket.